Advanced Diploma in Marketing Technologies and Enterprise Branding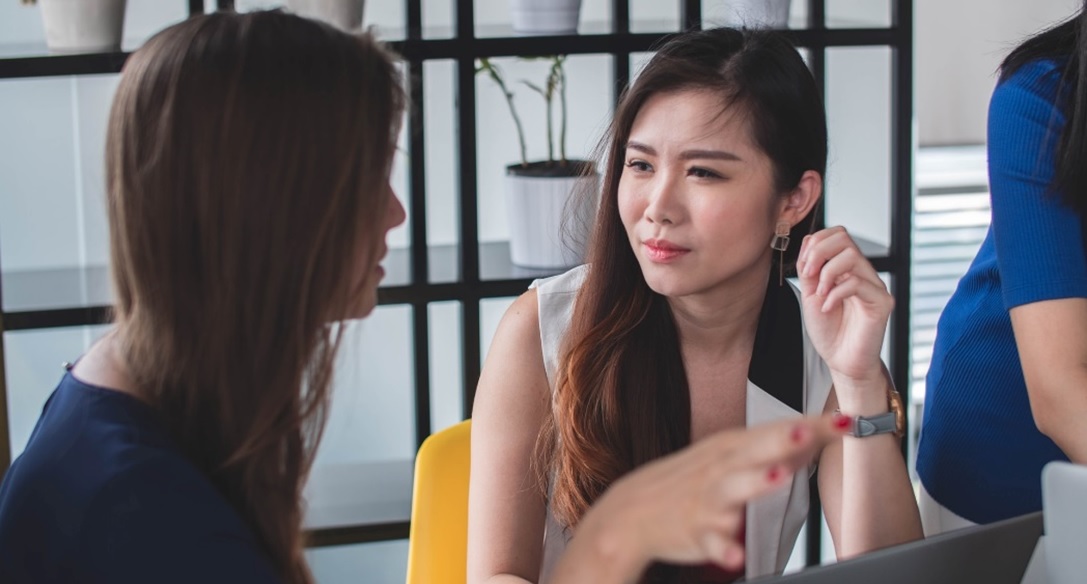 Introduction
The Advanced Diploma in Marketing Technologies and Enterprise Branding prepares students for the working world with real-life and relevant skills.
Course Structure
The course consists of 12 modules - Economics for Business, Business Functions and Operational Processes, Human Capital Development in Business, Entrepreneurship Principles, Essentials of Marketing, Financial Accounting, Branding Strategy for Business, Digital and AI Marketing, Events as a Marketing Tool, Customer Analysis and Segmentation, Integrated Marketing Communications Planning and Marketing Project (Group). The course will be conducted in both full-time and part-time modes with a course duration of 16 months.
Economics for Business
The module teaches students applied economics which uses economic theory and quantitative methods to analyse business enterprises and the factors contributing to the diversity of organisational structures and the relationships of firms with labour, capital, and product markets
Business Functions and Operational Processes
Students will study how business functions in enterprises are responsible for managing the process of creation of goods and services. It is about designing, managing, and improving the set of activities that create products and services and deliver them to customers and it involved good operational processes.
Human Capital Development in Business
This module highlights the importance of managing staff to improve organizational fit, employee engagement and long-term business success. The program aims to provide a framework looking at human resource management challenges as well as leadership styles in organisations.
Entrepreneurship Principles
This module explores the concepts of entrepreneurship where it is seen as a starting point to transform oneself towards entrepreneurial-thinking and become a change agent for business growth. Whether the aspiration is to be an entrepreneur or a successful businessperson, it is important to be able to fulfil environmental, social, and economic expectations from the communities at large.
Essentials of Marketing
This module offers a detailed and comprehensive introduction to the important elements of marketing concepts. Student will be able to develop an understanding of the key theories and applications of knowledge in marketing decision-making. The module allows students to develop an appreciation of the importance of strategic development and marketing planning for the organisation.
Financial Accounting
This module introduces the basic concepts and principles of accounting and skills needed to analyse financial statements and disclosures for use in financial analysis. They will also learn how accounting standards and managerial incentives affect the financial reporting process. Students can apply these skills to a real-world business challenge in managing a business profitability.
Branding Strategy for Business
This module will bring students through a journey that starts with understanding what a brand is and how they can build successful ones aligned to intended customer perceptions.  The module explores positioning and its importance to successful brands while examining how communicative mediums and icons such as logos, right name, colours and logo can be instrumental to a brand's success.
Digital and AI Marketing
This module will focus on the introduction and insights to a breadth of core and emerging digital channels with reference to how prevalent AI is in such channels. Students will learn the value of digital marketing and understand the interconnected value of these channels and disciplines. The module aims to set a student learning apart by imparting a guide to develop knowledge and skill in digital marketing.
Events as a Marketing Tool
This module is designed to provide students with a good understanding of purposes served by events marketing as a marketing strategy for business growth. Students will have the opportunity to learn the key events management processes in the planning, designing and staging an event in the context of promotions and publicity awareness of a brand and products.
Customer Analysis and Segmentation
This module allows students to look at both customer satisfaction and customer experience as hand-in-hand they are a focus of today's highly market-oriented businesses. Students will see that the development of a company's marketing strategy begins with its potential customer segments-target markets, and how their buying behaviours influenced their buying decisions. Knowing how to properly analysis and segment carefully a successful marketing plan could be developed more accurately and precisely for deeper market penetration.
Integrated Marketing Communications Planning
This module teaches students to design and implement an integrated marketing communications plan in today's digital marketing landscape. The impact of the technological change has affected how marketing communications plan are being transformed by evolving buyer behaviour, economic challenges and increase in sustainability awareness. Students will learn to look at the integration of online and bricks mortar strategies to develop a successful marketing communication plan for an organisation.
Marketing Project (Group)
Integrated Marketing in Practice. This module provides opportunities for students to integrate and apply their acquired marketing skills and knowledge to develop and execute a B2b or B2C industry-based projects. Students are expected to apply both conventional and digital marketing strategies to address business needs and challenges. Looking into key areas of marketing mix, promotional mix and integrated marketing communications mix, the student will apply the concepts learned to present a detail marketing plan.
Delivery Mode
Classroom learning, lessons to be conducted at Edvantage Institute (Singapore).
Teachers
All our teachers are registered with the Committee for Private Education (CPE).
Prerequisites

Local Entry Requirements
Academic Level
- Relevant Diploma from local polytechnics/PEIs or equivalent, or;
- 2 GCE 'A' Level Credits (Grade D and above) exclude all languages
Language Proficiency
- Minimum C6 in English Language at GCE 'O' Levels, or;
- Pass the English Placement Test
International Entry Requirements
Academic Level
- Completed Year 12 or equivalent in the home country of the applicant
Language Proficiency
- International English Language Testing System (IELTS) 5.5 or equivalent, or;
- Completed English Language in Year 12 or equivalent, or;
- Pass the English Placement Test
Mature Candidates Requirements
- International English Language Testing System (IELTS) 5.5 or equivalent, or;
- Pass the English Placement Test, and;
- At least 30 years of age at the time of registration with 8 years of working experience will be considered on a case-by-case basis if the applicant does not have the academic minimum requirement.
Course Schedule and Fees
Details of course schedules and school fees will be announced at a later date.