Certificate in Foundation English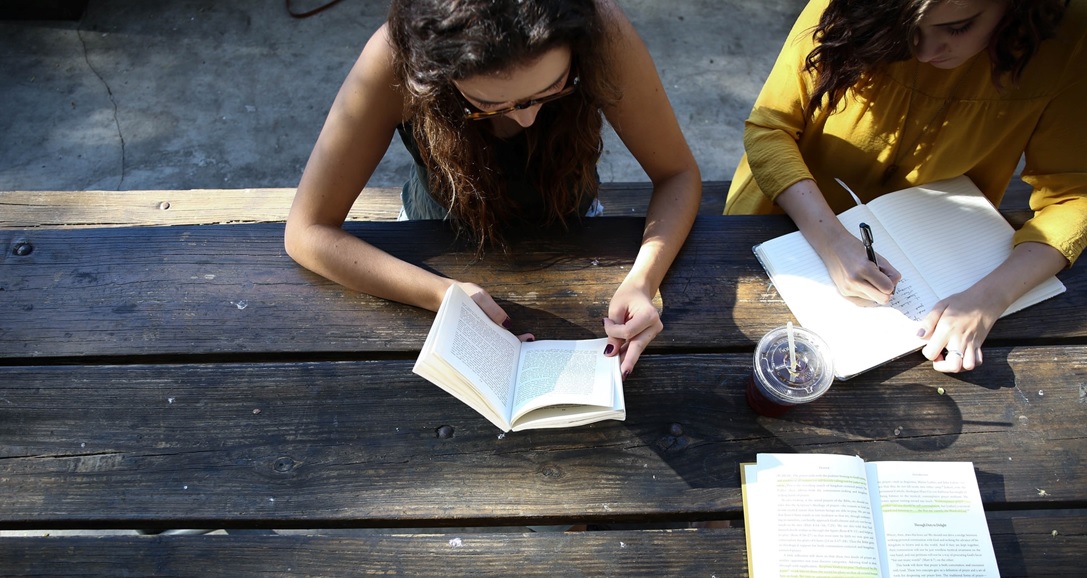 Introduction
The Foundation English Course offered by Edvantage Institute (Singapore) allows students to go through a one-year English programme with the school to better equip them for further studies.
The course is conducted at four levels - Levels 1 to 4. At each level, the four language skills - Listening, Speaking, Reading and Writing will be developed. Common grammatical structures that are used in spoken and written English, and the progression from sentence to paragraph to text in written English will be discussed throughout. Students will learn how to use English in different kinds of communicative situations, and they will gain the skills and confidence needed to use English in every aspect of life, at work and in social situations.
This is a suitable course for students who would like to further their studies at the Diploma level or above.
Course Structure
The course consists of four different levels - Level 1, Level 2, Level 3 and Level 4
Level 1
The written part of the course covers basic English grammar and writing of short essays. For speaking, students will learn how to use English in common situation, such as greetings, asking for and giving information, and conducting telephone conversations. Language games and other learning activities are used to reinforce learning and encourage participation.
Level 2
The written part of the course covers more English grammar and writing of short essays. In the spoken part of the course, students will learn how to use English in common situation and daily occurrences. A plethora of learning activities will be included.
Level 3
The written component consists of a revision of grammar and introduces more complex structures. At this stage, writing skills are emphasised. Exercises are set to help students understand the different aspects of written English, in addition to comprehension passages and essays. The spoken component continues its emphasis on how English is used in real life, this time in more involved communicative situations. You will learn to express your opinions and state arguments clearly. Learning activities could include debates and discussions.
Level 4
The teaching of more complex grammatical structures continues at this level. Newspaper and magazine articles are used as texts to encourage higher order thinking. Higher-level reasoning skills are the focus of the spoken component of the course. Students will engage in class discussions and make individual speeches on topical issues.
Edvantage Institute (Singapore) Curriculum Objectives
Proficiency in Oral Language 
Develop effective speaking skills for academic and social purposes including conversations, classroom discussions, short talks, formal discourse and oral presentations.
Proficiency in Listening Comprehension
Be able to listen to and understand the details in various listening contexts.
Proficiency in Reading (including Reading in the Content Areas)
Be able to apply appropriate techniques to read and analyze level texts.
Proficiency in Writing
Demonstrate competence in managing the writing process and producing effective written products.
Proficiency in Social and Cultural Adaptation
In addition to the objectives described above, the underlying objective of the courses is the nurturing of self-pride and self-identity in each pupil's linguistic and cultural heritage.
Delivery Mode
Classroom learning, lessons to be conducted at Edvantage Institute (Singapore).
Teachers
All our teachers are registered with the Committee for Private Education (CPE).
Prerequisites
Level 1 - Students should be able to speak and understand simple English.
Level 2 - Certificate in Foundation English Level 1.
Level 3 - Certificate in Foundation English Level 2.
Level 4 - Certificate in Foundation English Level 3.
If a student does not fulfill these prerequisites, the student may enter the course through a placement test.
Assessment and Examination
A test is conducted every 12 weeks, culminating in the final course examination. The teachers will write a detailed course report which includes students' grades in listening, speaking, reading and writing, as well as an evaluation of the student's progress in the class.
Upon successful completion of the course, you will receive an in-house certificate within 21 days from the last day of the course.
Award
The performance grading will be as follows:
| | |
| --- | --- |
| Grades | Marks |
| Distinction | 80 - 100 |
| Credit | 65 - 79 |
| Pass | 50 - 64 |
| Fail | 0 - 49 |
| Absent | Absent |
Course Schedule and Fees
Details of course schedules and school fees can be found here.